At Twyford St. Mary's, every child has the opportunity to develop their leadership skills and take responsibility for an aspect of school life. Following a week of campaigning, every September we have an election to determine the School Council representatives for each class as well as the Captains and Vice Captains for each house team. Our School Council and Team Captains have many responsibilities, which help with school improvement and this is often reported in our school newsletter.
Children have the regular opportunity to apply for one of the many different job roles we have in our school. Some examples of jobs children might apply for are: gardener, play leader, librarian and dining hall monitor. There are jobs to suit all interests and hardworking children who complete their responsibilities are paid their wages (an oaty cookie) each Friday.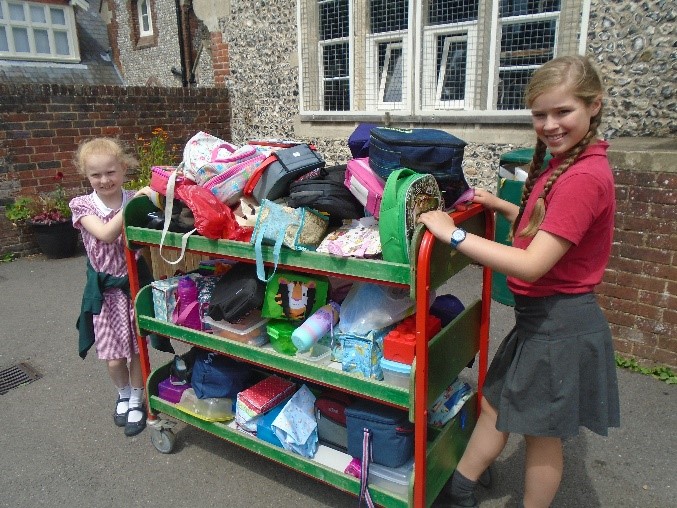 Additionally, children can put themselves forward to plan, prepare and lead a lunchtime club. These clubs have proved very successful and popular for both those running the club and those attending. To run a lunchtime club, children must first complete an application form and, if successful, their club will run for the next half term. There is always something different going on – previous clubs include: 'Chess Club', 'Delightful Debates', 'Awesome Agility', 'Inspired Writing' and 'Fitness Fun'.